Home

»

TC4 Sepura STP8038 STP8100 STP8200 Wireless Earpiece kit - ICM40 BEIGE
TC4 Sepura STP8038 ICM40 Wireless Induction Earpiece kit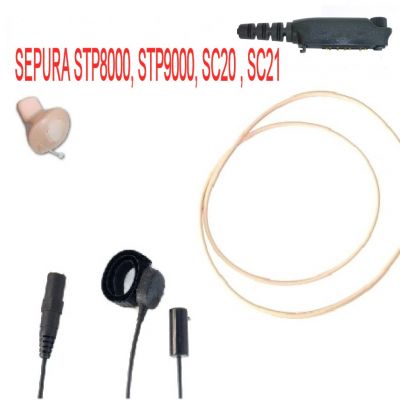 Product Features
MPN: TC4SP3ILKITBE
Sepura STP8038 STP8100 STP8200 Beige Covert wireless kit.
Include Beige ICM40 wirless earpiece, harness and neck loop.

Beige High Efficiency induction neck loop with 3.5mm Jack
TC4 3 wire headset with 3.5mm listen jack socket
ICM40 Induction loop wireless earpiece
Batteries for ICM40
Wax Guards for ICM40
Pouch for ICM 40 storage
1 YEAR WARRANTY
with Freepost Return available for UK mainland addresses.
Warranty excludes wax ingress into ICM40
Share this page
Delivery Estimates
Available Spare Parts to Buy
product code
TC4-SP3-ILKITBE
Buying with us is safe & secure
Buying with us is safe and secure, using trusted payment options
01-02-2023 UPDATE regarding problems at Royal Mail International Post.
We are able to resume postal shipping to many European Destinations.
Courier options for other international destinations are available on request if not listed in your shopping cart.