Home

»

Das

»

D.A.S 8B replacement bass loudspeaker Action 8 Artec 8
D.A.S. 8B Low frequency loudspeaker driver (Aluminium chassis)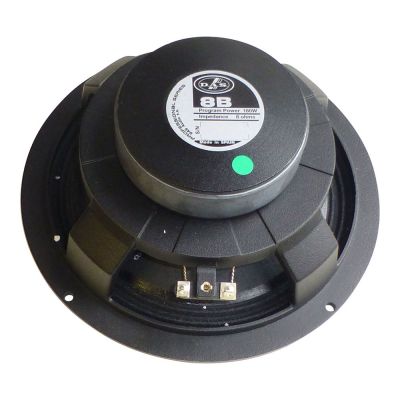 Product Features
MPN: 8B
D.A.S. Audio spare part 8B.
Complete replacement bass loudpeaker with Aluminium chassis.
Associated products include:
Action 8, Action 8A,
Artec 8, Artec 28,
DR108, and
Artec 308.
All DAS spare parts are available and sourced direct from D.A.S. in Spain via their appointed UK sales agent.
Share this page
Delivery Estimates
EU Company VAT registered?
We'll verify your Showcomms account so you can shop tax free
Buying with us is safe & secure
Buying with us is safe and secure, using trusted payment options