Home

»

Das

»

DAS GM M-50 diaphragm for M-5 M-30 M-3 & M-50 Compression driver
DAS GM M-50 replacement diaphragm AVANT 12A, DS-108 and others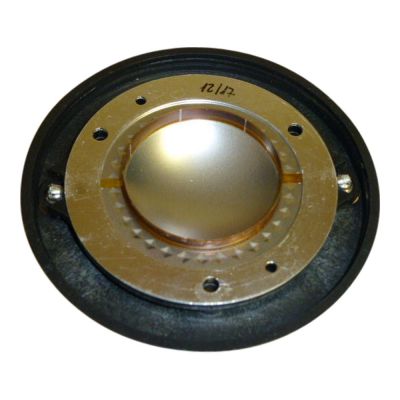 Product Features
MPN: GM-M-50
Genuine DAS Audio spare part GM M-50 h.f. replacement diaphragm for M-30 & M-50 Compression driver.
Related products include
Avant 12A, Avant 15A, AVANT 215A,
r.f.12.85, , r.f. 215.85,
Variant 25A and Variant 112A.
The DAS DS-108 had an M-3 Driver, with a replacement daiphragm being a GM-M-5.
The GM-M-5 is superseded by a GM-M-50 which is the current replacement diaphragm model.
Share this page
Related Products
Delivery Estimates
EU Company VAT registered?
We'll verify your Showcomms account so you can shop tax free
Buying with us is safe & secure
Buying with us is safe and secure, using trusted payment options