Home

»

Eartec

»

Eartec Ultralite single Wireless Headset kit for interfacing with Tecpro wired comms
1 Wireless Headset kit for interfacing with Tecpro wired comms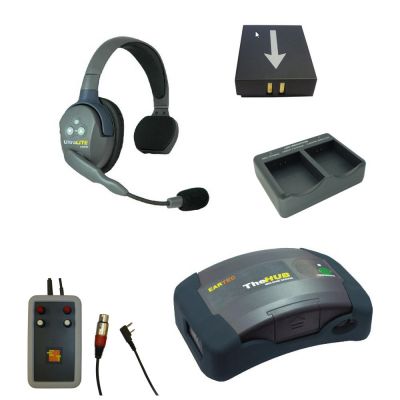 Product Features
Eartec Ultralite single Wireless Headset kit for interfacing with Tecpro wired comms.
Licence Free wireless comms.

Comprises:
1 x Eartec Ultralite HD Wireless Single Sided Headsets with battery.
1 x Hub mini base.
1 x Battery charger 2 way
1 x Interface (24V) for Tecpro (not Clearcom or RTS)
Share this page
Related Products
Delivery Estimates
product code
EARTEC-HD-HUB1SS-INT
EU Company VAT registered?
We'll verify your Showcomms account so you can shop tax free
Buying with us is safe & secure
Buying with us is safe and secure, using trusted payment options