Home

»

Motorola MTP850 Small Remote Speaker MIc with Emergency Button
Motorola PMMN4015A MTP850 MTH800 RSM with Emergency Button (LAST ONE)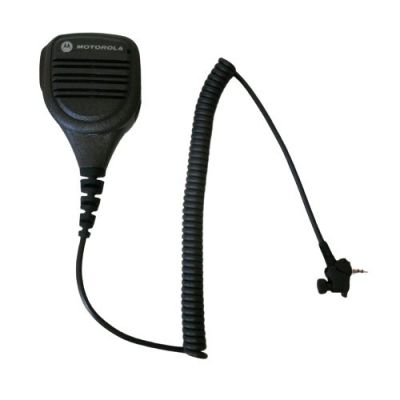 Product Features
MPN: PMMN4015A
Motorola MTP850 and MTH800 Small RSM with Emergency Button, attaches to the radio through the side accessory socket.
The RSM has 3.5mm Listen jack socket for earpieces.
Plugging an accessory into the jack socket of the RSM will mute the speaker on the RSM unit.
SPECIFICATIONS:
The RSM orange button does not turn the radio on
The RSM orange button does not exit the emergency mode.
The emergency feature may need to be programmed into your radio by your Airwave Manager.
TURN OFF RADIO TO ATTACH THE RSM
AND to DISCONNECT THE RSM
Motorola state the RSM is a non repairable item.
There are some accessories and replacement clips available.
Share this page
Delivery Estimates
Buying with us is safe & secure
Buying with us is safe and secure, using trusted payment options