Home

»

Klickfast Magnetic Garment Mount (USA Imperial version)
Klickfast Magnetic Garment Mount. No stitching or screw fastening required. (USA Imperial Version)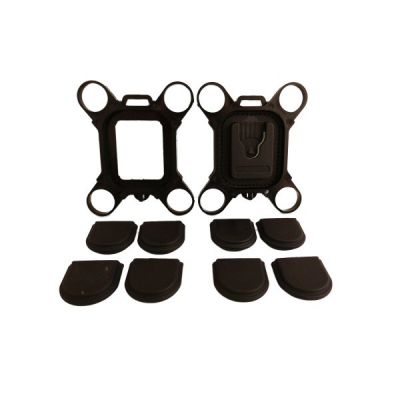 Product Features
MPN: DOCKMAGNETIMPKIT
Klickfast Magnetic Garment Mount (USA Imperial version).
Eight magnets clamp the two halves of theMagnet Mount onto all
sorts of clothing from jackets to djellabas.
Instantly add a Klick Fast dock to almost any garment, then
remove it just as swiftly.

Magnets not supplied.

¾" dia x ¼" thick
N42 Neodymium magnet
19 lb pull
Share this page
Delivery Estimates
product code
DOCKMAGIMPKIT
EU Company VAT registered?
We'll verify your Showcomms account so you can shop tax free
Buying with us is safe & secure
Buying with us is safe and secure, using trusted payment options