Home

»

Wireless Tour Guide System hire
Hire Wireless Tour Guide System Licence free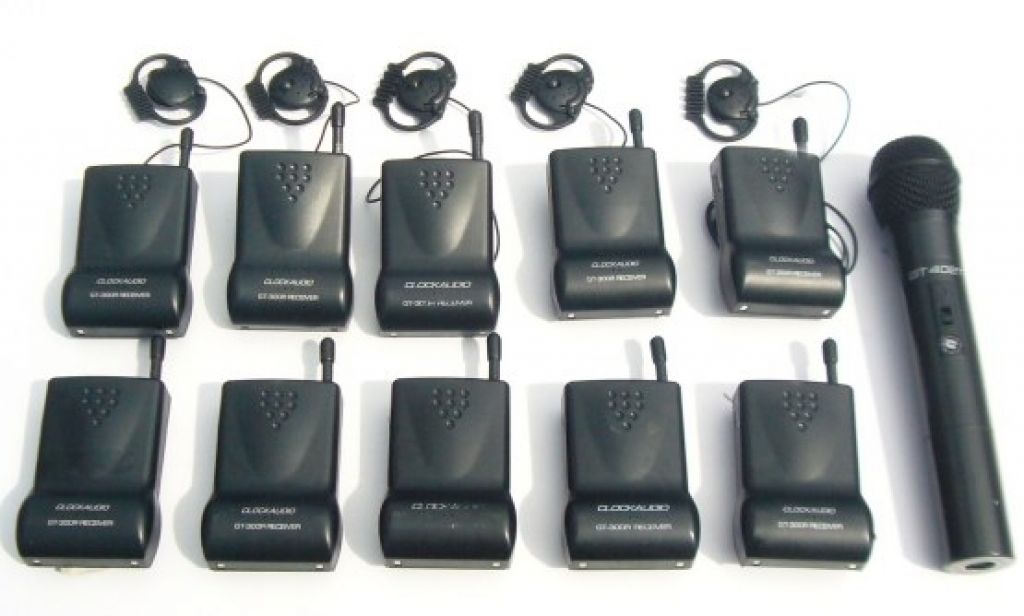 Availability Confirmed Upon Receipt
Product Features
MPN: H-WTG
Wireless tour guide system - hire
Easy to use

Flexible

Audible in high noise environments
Proven track record on Factory tours with VIPs and open days for British Gypsum, Cadburys, DeLaRue, Hozelock,Nissan, Toyota, Vauxhall, Versalift.
We now have up to 170 units available for hire. Many of our customers have gone on to buy their own systems and supplement with our hire stock on big open days.
This system will support individual hearing aids on request. Lightweight, self contained, portable, wireless tour guide system. License free - 16 available channels. Simple to operate and easy to use.

SPECIFICATIONS:
Guided Tour System
Developed for live commentary or narration on guided tours for individuals or for group tours around Museums, Zoos, Factories, Gardens or at events.
This unit is suitable for high noise environments on factory tours.
We have site tested this system at DelaRue, under their printing machines .
We have also stood 10m from a new pneumatic drill. Whilst using the Hand Held microphone we could still hear the site tour quite clearly!
Range is 60m - 80m approx.
Battery life is 10 hrs and all units are rechargeableor can be used with AA batteries.

This flightcased units are supplied complete with built in 10 or 20 way charger and include rceivers plus a choice of handeld, head worn or lapel worn transmitters
For hygiene and comfort the ear speakers are designed to fit over the ear. They can be cleaned with a wipe according to your needs.
The receivers have a built in test speaker which is disconnected when the headset is connected.
Share this page
Availability Confirmed Upon Receipt
EU Company VAT registered?
We'll verify your Showcomms account so you can shop tax free
Buying with us is safe & secure
Buying with us is safe and secure, using trusted payment options