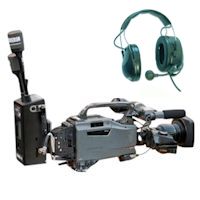 Peltor Wireless Camera Headsets for Communication in High Noise.
Use on Radio Talkback with Motorola, Kenwood or Icom 2 way radio connector according to your requirement
We list only finished products from 3M Peltor.
Our Peltor headsets are not assembled hybrid headsets.

WE ALSO LIST SPARE PARTS FOR PELTOR HEADSETS ON THIS WEBSITE>>.