Home

»

Motorola

»

Motorola PMLN5195 GP340 GP344 radio Desktop charger UK plug
Motorola GP340 Desktop charger PMLN5195 UK plug
Motorola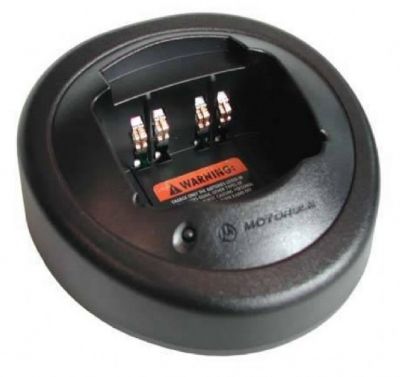 Product Features
MPN: PMLN5195
Genuine Motorola GP340 GP344 radio Desktop charger.
With UK Mains Lead.
Motorola part Number:PMLN5195.
Share this page
Related Products
Delivery Estimates
Warranty Information
Our objective is to offer you a means of providing a high level of customer care during the manufacturers' warranty period. The warranty period shall commence from the date of invoice to the dealer, for a period of thirteen months, to account for shelf-time. After this period has elapsed, all repairs will be subject to either a Fixed Price repair charge in the case of Motorola equipment or an estimate for repair.
If you require a copy of the Fixed Price repair tariff, which includes the FPR terms and conditions, please contact Airsys. In some cases, if a repair estimate is refused, a charge of £25.00 will be made to mitigate our costs. Extended warranty may be purchased at the time of sale on any portable or mobile radio, at a cost of £25.00 for an extra 24 months or £50.00 for an extra 48 months.
Any warranty will be invalidated if:
The equipment has been improperly installed or used in a manner contrary to the supplied operating instructions;
The equipment has been treated in an abusive manner; the defect is found to be caused by physical abuse, or exposure to toxic or corrosive substances; internal or external corrosion is caused by ingress of water or other liquids;
The equipment has been tampered with, or modified in any way, including the alteration or removal of the serial number;
Any previous repair work has been carried out by an individual or organisation other than a manufacturer approved engineer or Service Centre;
Any part has been fitted that is not manufacturer approved.
Showcomms reserves the right to make a handling/return shipping charge of £25.00 plus VAT for any unit:
Suffering damage that invalidates any warranty claimed, where the repair charge is then refused
That has sustained sufficient damage to be considered 'beyond economical repair'
Where no fault is found
Where a unit is sent for a repair estimate and the costs are then refused
EU Company VAT registered?
We'll verify your Showcomms account so you can shop tax free
Buying with us is safe & secure
Buying with us is safe and secure, using trusted payment options