Home

»

Sennheiser Cable II-X3K1-P48 for HMD26 HME26
Cable II-X3K1-P48 Twin lead cable 2.0m long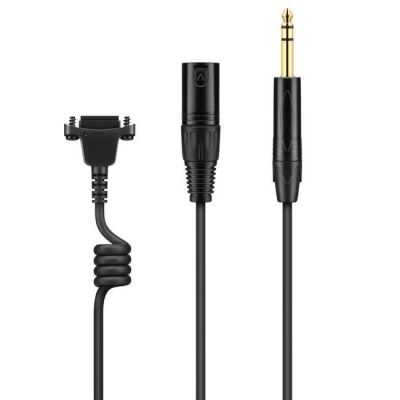 Product Features
MPN: 505783
Sennheiser Cable Cable II-X3K1-P48.
Suitable for HMD26, HMD46, HME26 and HME46 Headsets.
Includes P48 amp in XLR connector assembly
Not suitable for
Not HME 26-II-P48 *
Not HME 27 *
*P48 amp is built into headset earcup. Use cable 505782 instead
2.0m Long Twin-lead cable with XLR-3M and 6.35mm jack plugs.
Cable constructed from woven reinforced copper for extreme noise reduction.
Share this page
Delivery Estimates
EU Company VAT registered?
We'll verify your Showcomms account so you can shop tax free
Buying with us is safe & secure
Buying with us is safe and secure, using trusted payment options