Home

»

Clear Sennheiser IE 400 Pro clear kit
Sennheiser IE 400 Pro Clear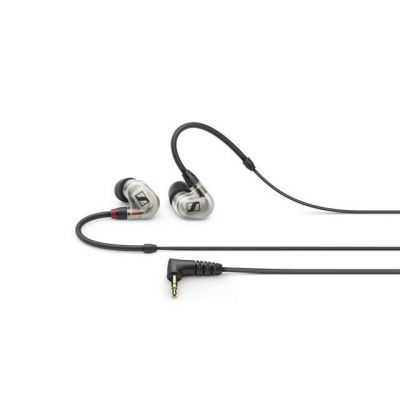 Product Features
MPN: 507484
Sennheiser IE 400 Pro Kit (CLEAR).
IE 400 Pro In-ear monitoring headphones featuring SYS 7 dynamic transducer and 1.3m detachable black cable.
Includes:
(1) IE 400 PRO Clear earphones with detachable black cable and 3,5mm jack,
(1) Hard case,
(1) Set of silicone ear adapters (S, M, L),
(1) Set of foam ear adapters (S, M, L),
(1) 6,3mm (1/4") jack adapter and
(1) cleaning tool.
Share this page
Delivery Estimates
EU Company VAT registered?
We'll verify your Showcomms account so you can shop tax free
Buying with us is safe & secure
Buying with us is safe and secure, using trusted payment options