Home

»

XSW-D Instument Base Set Licence Free
XSW-D Instrument Base Set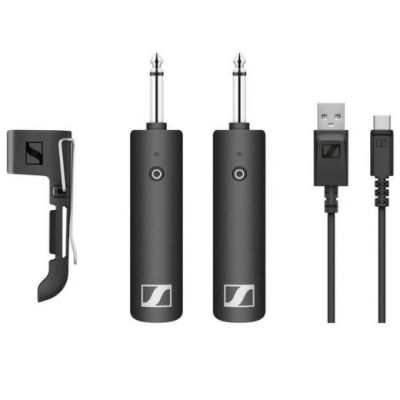 Product Features
MPN: 508493
Sennheiser XSW-D Lavalier Set.
Licence Free 2.4GHz.
Range approx 75metres.
Switch between multiple transmitters linked to one receiver
Configure any combination of transmitters and receivers
Mute from either transmitter or receiver.
USB charging.
Approx use time 5 hrs.
Approx charging time 3 hrs.
Set Includes:
(1) XSW-D INSTRUMENT TX (6,3mm, 1/4"),
(1) XSW-D INSTRUMENT RX (6,3mm, 1/4"),
(1) beltpack clip, (1) extension cable (6,3mm, 1/4") and
(1) USB charging cable.
Share this page
Delivery Estimates
EU Company VAT registered?
We'll verify your Showcomms account so you can shop tax free
Buying with us is safe & secure
Buying with us is safe and secure, using trusted payment options