Home

»

Superlux

»

Superlux IS103 Starter System with 2 beltpacks and LS station with HS
Superlux IS103 Starter System with 2 beltpacks and LS station with HS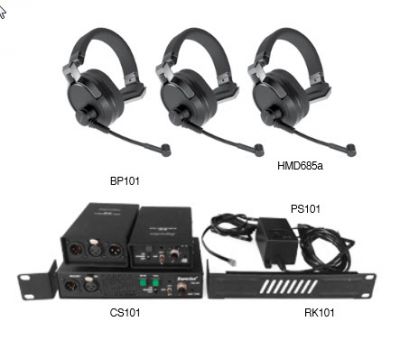 Product Features
MPN: CS101
The Superlux IS103 Starter System is upplied complete with Loudspeaker User station with headset and 2 headsets and beltpacks.
The system can power upt to another 2 more beltpacks and headsets.
System comprises ....
1 x PS101 Power Supply
2 x BP101 Beltpacks
3 x HMD685A headsets
1 x CS101 Compact User Station with Loud speaker (3rd Headset is for User station).
Share this page
Related Products
Delivery Estimates
EU Company VAT registered?
We'll verify your Showcomms account so you can shop tax free
Buying with us is safe & secure
Buying with us is safe and secure, using trusted payment options