Home

»

Superlux IS103 Starter System with 2 beltpacks and LS station with HS
LAST ONE AT tHIS LOW PRICE ### Superlux IS103 Starter System for 3 users (a max of 1 more user can be added)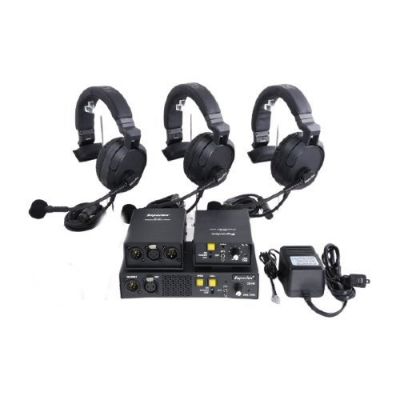 Product Features
EAN: 4710423845473
MPN: IS103
The Superlux IS103 Starter System
1 x Desktop user station with 2 beltpacks.
The system has a maximum capacity for one more additional beltpack.
(If you wished to add more beltpacks at a later date you would just need to change to a different make and model of Power supply).

Clearcom and Tecpro beltpacks will work on this system if you have these or similar compatible beltpacks.

System comprises of:
1 x PS101 Power Supply (up to 4 users)
2 x BP101 Beltpacks
3 x HMD685A headsets (2 x headsets for the 2 x BP101 and the 3rd Headset is for the desktop user station).
1 x CS101 Compact Desktop User Station. (No rack mount kit).
Share this page
Related Products
Delivery Estimates
Buying with us is safe & secure
Buying with us is safe and secure, using trusted payment options