Home

»

Tecpro

»

Tecpro AD919 Walkie Talkie Adapter Lead with Motorola 2 pin connection
AD919 Walkie Talkie Adapter Lead with Motorola 2 pin connection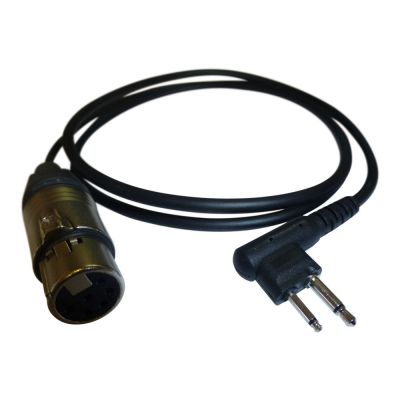 Product Features
MPN: 27-919M1
Tecpro AD919 Walkie Talkie Adapter Lead suitable for Motorola radios with 2 pin audio accessory socket.
This is a custom made lead produced to order only.
This lead is suitable for Motorola CP040, P145, GP300 radios.

For Motorola Turbo (Trbo) models DP3400 and DP4400 an additional tick box in General Settings may need to be made in your radio software programming and uploaded to your radio as per the image below.



For other makes of radios and models we suggest the simplest solution is to purchase a single radio which you then designate as your interface radio. This designated radio i sthe n programmed according to your Ofcom Licence frequencies.

Due to the time factor researching and testing new leads for other radio brands and radio models not yet listed we charge at an hourly rate for time and testing.

(Please note initial testing indicates this lead does not work a 2pin adapter to a multi-pin radio such as GP340 and GP344).

Many users employ a variety of belt pack models from different manufacturers on their intercom system.
By trial and error it could be possible that only the call light signal of a Tecpro beltpack or masterstation will trigger the AD913 functon.
Share this page
Delivery Estimates
Buying with us is safe & secure
Buying with us is safe and secure, using trusted payment options