Home

»

Helmet & Visor High Noise Headset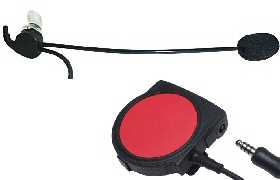 Microcom high noise communication headset can be worn under most helemts and visors. The Microcom 3 is fitted with a Nato TP120 jack. Ths is connected to a Savox PTT unit for connection to your model of Tetra Radio.
The Microcom 3 is a head worn pressure sensitive microphone that must be worn in the centre of the mouth nearly touching the lips to be noise effective.

We have discontinued the Microcom 3 and PTT units product range
We still stock similar products that you may wish to browse and purchase instead