Home

»

Motorola MTP3000 MTP6650 simultaneous battery and radio charger with EU plug
PMLN6494A Motorola MTP3000 MTP6000 series simultaneous battery and radio charger with EU plug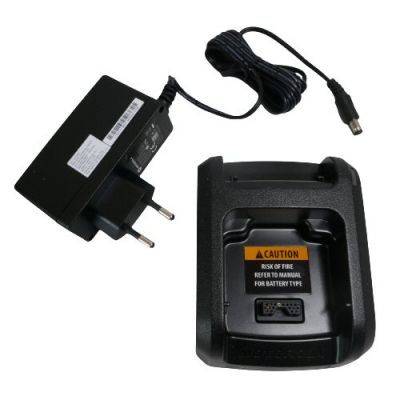 Product Features
MPN: PMLN6494A
Motorola simultaneous battery and radio charger with EU plug.
Suitable for all MTP3000 and MTP6000 series radios.
Supports Motorola batteries models NNTN8020, NNTN8023 and PMNN4522 batteries.
The charger should be powered on before Inserting Radio into charger.
The mini USB is for data pass from a radio to a PC. The mini USB socket does not support power for charging. USB cable not included

Part Number: PMLN6494A (EU).
For UK plug please request PMLN6495A (EU.
Share this page
Delivery Estimates
Buying with us is safe & secure
Buying with us is safe and secure, using trusted payment options