Home

»

Motorola MTH800 desktop charger and travel charger combined Price deal
MTH800 desktop charger plus Personal Charger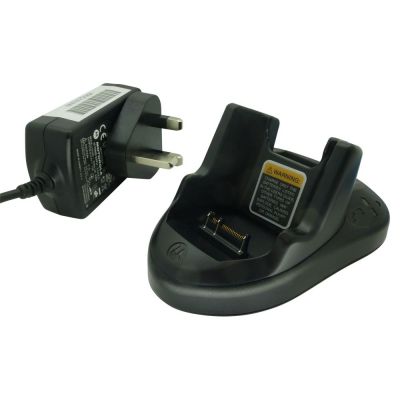 Product Features
MPN: FTN6306A
Genuine Motorola Desktop Charger FTN6306A with personal Travel Charger WALN4092A.
The advantage of the Desktop Charger over just a Travel charger is that it is able to charge a spare battery without the radio being present.
IMPORTANT: The charger cannot charge both pockets at once.
This unit will charge genuine Motorola Batteries of the following models:
NNTN4655 / NNTN6923 LiON 1500mAH
SNN5705 / NNTN6922 LiON 800mAh (no longer available from Motorola)
Share this page
Delivery Estimates
product code
MTH-CHG-DEAL
EU Company VAT registered?
We'll verify your Showcomms account so you can shop tax free
Buying with us is safe & secure
Buying with us is safe and secure, using trusted payment options