Home

»

TC4 Sepura STP8038 STP8100 STP8200 Wireless Earpiece kit - ICM40 BEIGE
TC4 Sepura STP8038 ICM40 Wireless Induction Earpiece kit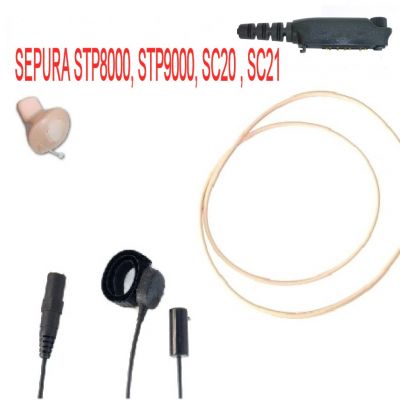 Product Features
MPN: TC4SP3ILKITBE
Sepura STP8038 STP8100 STP8200 Beige Covert wireless kit.
Include Beige ICM40 wirless earpiece, harness and neck loop.

Beige High Efficiency induction neck loop with 3.5mm Jack
TC4 3 wire headset with 3.5mm listen jack socket
ICM40 Induction loop wireless earpiece
Batteries for ICM40
Wax Guards for ICM40
Pouch for ICM 40 storage
1 YEAR WARRANTY
with Freepost Return available for UK mainland addresses.
Warranty excludes wax ingress into ICM40
Share this page
Delivery Estimates
Available Spare Parts to Buy
product code
TC4-SP3-ILKITBE
EU Company VAT registered?
We'll verify your Showcomms account so you can shop tax free
Buying with us is safe & secure
Buying with us is safe and secure, using trusted payment options