Home

»

Beyer

»

Beyerdynamic DT990 250 ohm Loudspeaker Driver
Beyerdynamic DT990 250 ohm Loudspeaker Driver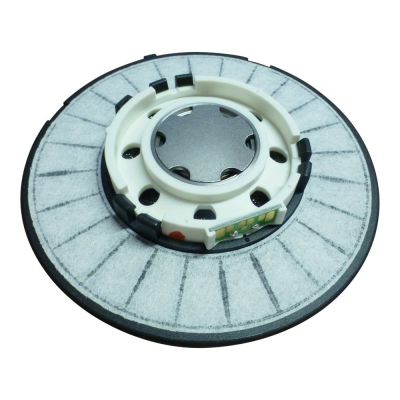 Product Features
EAN: 4010118952289
MPN: 952283
Genuine Beyerdynamic DT990 spare part.
250 ohm Loudspeaker driver.
Beyerdynamic Part Number: 952283
CAUTIONARY REPAIR ADVICE:
If you are not experienced at soldering please find a competent sound engineer to replace your driver for you.
If too hot a solder tip is applied to the solder tag terminal or applied for too long iy can damage the very fine and delicate coil wire. The internal coil wire will become detached from the solder tag and your new loudspeaker driver will be beyond repair and outside of any warranty.
Share this page
Delivery Estimates
Buying with us is safe & secure
Buying with us is safe and secure, using trusted payment options