Home

»

Beyer

»

Beyerdynamic Headphone adapter plug 3.5mm threaded to 6.35mm jack
Beyerdynamic M5 Headphone adapter 3.5mm threaded to 6.35mm jack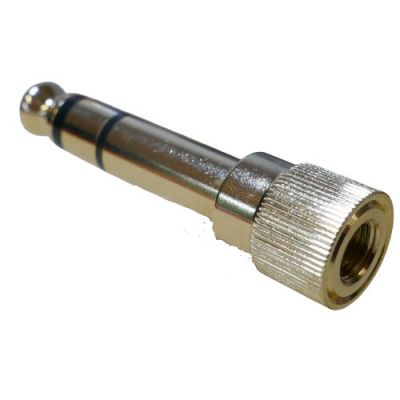 Product Features
EAN: 4010118934681
MPN: 934682
Beyerdynamic Headphone adapter plug.
3.5mm threaded socket to 6.35mm jack. M5 thread.
Introduced in 2019 this adapter with M5 thread is suitable for DT240 Pro, DT 770 Pro and DT990 Pro.
These models have been converted to a smaller M5 thread so that the headphones can be connected to a mobile device using the 3.5 mm jack (with unscrewed jack adapter).

If your headphones have an M5 thread, you will need the M5 screwable jack adapter
If you already have a jack adapter with the older M8 thread version , you can still use it for headphones with M5 thread, but only as a plug adapter.
Share this page
Delivery Estimates
Buying with us is safe & secure
Buying with us is safe and secure, using trusted payment options