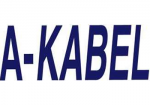 Manufactured in Norway the A-Kabel AK6592 is an ear defending headset with passive noise cancelling boom microphone. It can be paired via Bluetooth to
a Mobile Phone or bluetooth device The range in Headset to phone mode is max 10m).
to another AK6592 for full duplex communication between these 2 headsets.
The range in headset to headset mode in testing we had line of sight communications at 70 metres outside in our work yard.
Applications for paired A-Kabel headsets include Aircraft De-icing, Marine, plant maintenance engineer to assistant, 1 to 1 training, temporary road signals management, moving vehicles with Groundsman, arboriculture.
Infact any requirement for 2 way hands free communications between 2 operators where it is too far or too noisy to shout but both persons are in easy view of each other.