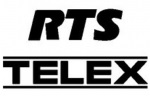 Genuine Telex Airman 850 Aviation Headset spare parts.
Foam windscreen, Ear Cushion, drivers, mic boom arms, etc.

Safe, secure shopping with SAGEPAY + PAYPAL. Based in the UK we ship around the world. Prices In £, Euros and $.
Special Offer: Only 1p shipping On orders over £80 to selected destinations.