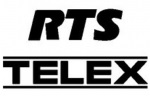 Genuine Telex BTR700 BTR800 wireless base spare parts.


Tx and Rx Antenna, volume knob insert.
Please call or email if your items have not yet been listed and we will  
locate your item part number and price.

All our Telex spare parts are sourced directly from Telex Bosch in Germany.