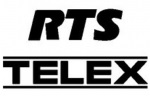 Genuine Telex TR700 TR800 TR825 wireless beltpack spare parts.


Belt clip, battery contact, PTT switch, volume pot etc.
Please 

email us

 if your items have not yet been listed and we will  

locate your item part number and price.

All our Telex spare parts are sourced directly from Telex Bosch in Germany
01-02-2023 UPDATE regarding problems at Royal Mail International Post.
We are able to resume postal shipping to many European Destinations.
Courier options for other international destinations are available on request if not listed in your shopping cart.