Home

»

Motorola MTP3100 MTP3250 MTP3550 (12 Found)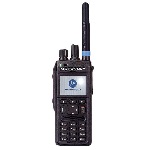 MTP3100 MTP3250 MTP3550 Radio headsets and earpieces.
Please email us if your items have not yet been listed we will locate your part.

Safe, secure shopping with SAGEPAY and PAYPAL.
We ship around the world. Prices in £, Euros and $.

SPECIAL OFFER 1p postage on all orders over £100.00.