Home

»

Acoustic Earpiece and Transducer Kevlar Lead for Radios and iphone V
IFB radio and iPhone earpiece with kevlar transducer lead and 3.5 mm mono jack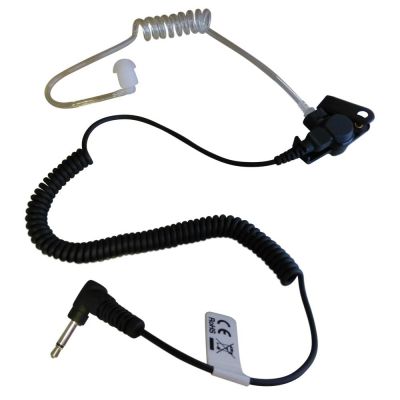 Product Features
MPN: AS11AZZ11J6
Clear acoustic tube earpiece with 3.5mm listen lead and transducer.
The 3.5mm connector will work with most 2 pin 2-way radio audio listen sockets except Kenwood which are usually a 2.5mm listen socket.
We also have customers using this earpiece for radio reporting and in-vison on their iPhone V.
The audio is heard in the earpiece (adjust headset volume) The iPhone's onboard mic is still active.
Item is supplied complete with an acoustic tube earpiece, eartip and small protective pocket bag.
Share this page
Delivery Estimates
Available Spare Parts to Buy
Buying with us is safe & secure
Buying with us is safe and secure, using trusted payment options