Home

»

IFB radio lead and right angle 3.5 mm mono jack
IFB radio lead and right angle 3.5 mm mono jack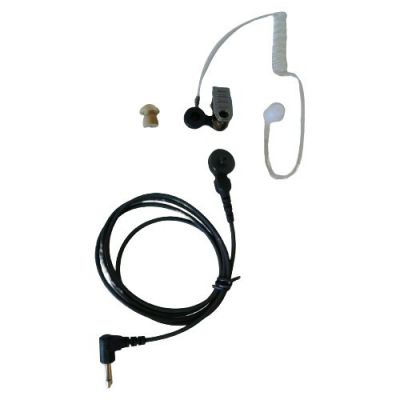 Product Features
MPN: MA-2000E
Clear acoustic tube earpiece with 3.5mm listen lead and transducer.
The lead is approx 36" long and is fitted with a molded right angle 3.5mm mono jack that will sit "flush" with most socket.
The 3.5mm connector will work with most 2 pin 2-way radio audio listen sockets except Kenwood which are usually a 2.5mm listen socket.
Item is supplied complete with an acoustic tube earpiece, spare eartip and small hard plastic protective case.
Share this page
Delivery Estimates
Available Spare Parts to Buy
Buying with us is safe & secure
Buying with us is safe and secure, using trusted payment options