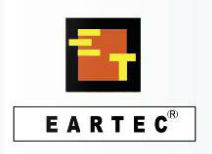 The Eartec Ultralite HD system is an ideal Licence Free wireless communications system for Schools, Colleges or Amateur Dramatic Socities operating to a tight budget.

Ultralite HD without a HUB can support 2 to 4 users however when a HUB is present the HD system can be from 1 to 8 users. (The Hub can be used as a beltpack with a cabled headset to become an 9th user operated by battery).
A Hub also provides an additional feature allowing an HD system to connect to some Existing Wired intercom systems. The commonly encountered wired systems being Tecpro, ASL, Clearcom and RTS.

Eartec Ultralite HD is certified to meet new EU directive 2014/53/EU introduced on 12th June 2017.