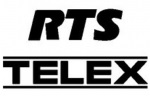 Genuine Telex PH1 PH2 Mediumweight Headset spare parts.
Foam windscreen, Ear Cushion, drivers, mic boom arm, etc.

Our Telex spare parts are sourced directly from Telex Bosch in Germany.

Safe, secure shopping with SAGEPAY + PAYPAL. Based in the UK we ship around the world. Prices In £, Euros and $.
Special Offer: Only 1p shipping On orders over £80 to selected destinations.